Mother Mother's 'Family' is the new Northern Rescue theme song
Canadian indie rock band Mother Mother's 'Family' was featured on the first episode of the new CBC/Netflix drama series Northern Rescue last night — Season 1, Episode 1, "Qué Sera" — as the new 10-part series' theme song.
A great choice by the Northern Rescue music supervisor, seeing as how we will get to hear that cool song every week for as long as the show airs.
The new and quite quirky Northern Rescue theme song, is from No Culture, the Vancouver-based band's sixth studio album. Interestingly, however, it was not one of the songs from the album chosen as a single release.
No Culture hit the number 7 spot on the Canadian Albums chart. One of the singles from the album, 'The Drugs', was a number 1 hit on the Alt Rock charts in Canada for three weeks.
As for Mother Mother, they are an indie rock band that have been together since 2005, when they started out as a band called Mother.
While the band gets a lot of traction in their home country of Canada, they have yet to make it big in the U.S. or elsewhere.
A shame as their indie rock/new wave music is quirky, has rocking beats and is quite unusual.
Listen to Mother Mother's 'Family' in the video below, along with their album No Culture in the Spotify widget below that, and maybe we can get them some much-needed attention outside the Great White North.
Especially as the song is now being played on the hit new Netflix series Northern Rescue too. Although, sadly, they did miss out that fabulous line "You f*ck with them, you f*ck with me"!
Northern Rescue stars William Baldwin, Kathleen Robertson, Amalia Williamson, Spencer MacPherson, Taylor Thorne, Sebastien Roberts and Evan Marsh. The 10-part series is now available for streaming on Netflix.
Related Reading: Listen to the Banners track 'Got It In You (Acoustic)' from Grey's Anatomy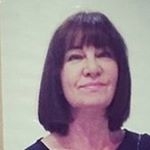 Latest posts by Michelle Topham
(see all)