British rock band Motorhead's 'God Was Never on Your Side' was featured on the season finale of the dark fantasy series Supernatural this week — Season 14, Episode 20, "Moriah".
The track was played as the season's last episode comes to an end, with a supremely vengeful God deciding to end the world and so setting an army of corpses on Dean, Sam and Castiel and all of hell's spirits free into the world.
Meanwhile, Jack wakes up in The Empty.
Of course, there could not have been a more perfect track for these scenes than Motorhead's 'God Was Never on Your Side', with the song's doom-laden ethos and lead singer Lemmy Kilmister's fantastically growly vocals.
'God Was Never on Your Side' is from Kiss of Death, the band's eighteenth studio album.
The 2006 release hit the number 4 spot in Germany, making it the most successful Motorhead album in that country in the band's entire history before or since.
It is also interesting reading the comments in the YouTube video for the track, as most of them are from fans of Supernatural that seem to have just discovered Motorhead with the inclusion of 'God Was Never on Your Side' in the latest episode.
Let's just say I hope they delve a little further into the iconic British band's library than just this track, as the band really is one of the greats.
Listen to Motorhead's 'God Was Never on Your Side' in the video below.
You can also listen to the album it originated on — Kiss of Death — in its entirety in the Spotify widget below that.
As for that last cliffhanger of a scene, Season 15, the last season of Supernatural, will air in October, 2019.
Related Reading: Jensen Ackles lip syncs to 'Eye of the Tiger' and he's beautiful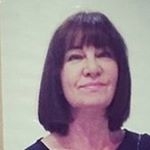 Latest posts by Michelle Topham
(see all)