Listen to Mr. Gabriel's 'Tambourine' from Grey's Anatomy
The Mr. Gabriel track 'Tambourine' is one of the songs from this week's episode of Grey's Anatomy that has become a massive fan favorite since it aired.
The track was played on the Grey's Anatomy episode "Beautiful Dreamer", Season 14, Episode 19, and was heard as Meredith arrives at work with her children, Arizona says she thinks she and Carina should double date with Sam and Andrew, and Jackson talks about how Maggie's attitude towards him is incredibly negative.
Mr. Gabriel, aka Gabe Simon, is a Nashville-based alternative pop/rock musician.
He is one of the founders of the indie rock band Kopecky. A band he put together along with close friend Kelsey Kopecky after the two met while attending Belmont University.
Mr. Gabriel is Simon's relatively new solo music project, with a handful of singles released at the moment, and with just a promise of a possible EP at some point soon.
Listen to Mr. Gabriel's 'Tambourine' both in the Soundcloud and Spotify widgets below.
Just be warned, it is one of those crazily addictive songs guaranteed to be stuck in your head hours after you have  shut those widgets down.
Related: Listen to Sleeping At Last's cover of 'Everywhere I Go' from Grey's Anatomy, it's hauntingly, achingly beautiful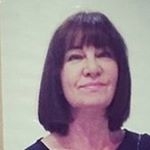 Latest posts by Michelle Topham
(see all)