British indie rock band Muse's 'Dig Down' was featured on the soundtrack of the Netflix film 6 Underground this month.
The track was played twice during the film. The first time close to the beginning, as One is talking about how he died and became a Ghost. The second time as One and Five are making love.
It is one of a slew of Muse songs featured in movies and TV shows in recent years, including tracks on The Flash, Money Heist, Hellboy and Supergirl.
The track is also one of two Muse's songs featured on 6 Underground — the other being 'Handler'.
Muse's 'Dig Down' is from the band's eighth studio album Simulation Theory.  It was the second single from the album, and was released in May, 2017. It is an experimental piece for Muse and, in some respects, not entirely successful as it is qite bland compared to their earlier work.
While not a massive hit for Muse though, the song did chart in seven countries, including Belgium, the United Kingdom and the United States. Its highest ranking was #3 on Billboard's Alternative Songs chart.
The 'Dig Down' music video fared quite a bit better, as it currently has over 17.2 million views on YouTube.
The video features a woman, played by model and amputee Lauren Wasser, who kung-fus her way out of a building while surrounded by security and wearing a prosthetic leg.
At the time of the filming of 'Dig Down' Wasser was a single amputee, due to losing her leg after developing Toxic Shock Syndrome. She became a double amputee a year after the 'Dig Down' music video was filmed after complications forced her to have her other leg amputated.
Listen to Muse's 'Dig Down' from 6 Underground in that kick-ass music video below.
The song can also be listened to in the deluxe edition of Muse's Simulation Theory album below that.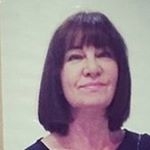 Latest posts by Michelle Topham
(see all)