British rock band Muse's 'Psycho' showed up on the soundtrack of Titans last night — Titans, Season 3, Episode 12, "Prodigal".
The fabulous trackg was played as Blackfire is stealing a car, and definitely set the perfect stage for that scene.
Muse's 'Psycho' is the lead single from Drones, the band's 2015 seventh studio album.
Expectedly, upon release, 'Psycho' didn't get a lot of attention from much of the mainstream media, including radio, as its explicit lyrics made it verboten for many.
I mean, come on, it's hard to bleep the entire chorus, eh?
I'm gonna make you
I'm gonna make you
I'm gonna make you
A fucking psycho
A fucking psycho
A fucking psycho
The track became a big hit for Muse fans, however, as the hard rock track begins with an army drill sergeant screaming at a soldier, with the soldier shouting back "Aye, sir", followed by a superb instrumental intro with a pounding drum beat.
The theme of the screaming drill sergeant continues through the song with the soldier screaming "I am a psycho killer" when forced.
And I have gotta say, I always loved Muse's 'Psycho' for the lyrics as well as the music. Sure, they're 'explicit', whatever that means, but the subject of brainwashing is really damned relevant.
Especially nowadays, when hundreds of millions are so brainwashed by mainstream media they can't see what's really going on.
Listen to Muse's 'Psycho' as heard on Titans last night in the band's lyric video down below. You can also heard the song on Muse's Drones album. The entire thing is brilliant.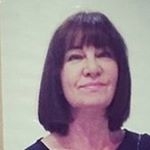 Latest posts by Michelle Topham
(see all)