One of my all-time favorite Muse songs showed up on the soundtrack of What We Do in the Shadows last night, and I couldn't be more excited.
The track was Muse's 'Super Massive Black Hole', and it was played on What We Do in the Shadows, Season 3, Episode 3, "Gail", as Guillermo suggests they resolve their differences with the werewolf gang Twilight style, so they play kickball.
And Muse's 'Super Massive Black Hole' being played on the show was exciting for me as the banging dance track mixing with funky guitars was such a move from the band's usual sound when it was released back in 2006, it has stuck in my mind ever since.
English alternative rock band Muse released the song as the lead single from their fourth studio album Black Holes and Revelations. An interesting choice at the time, as its sound was almost unrecognizable as coming from Muse.
But also a very successful choice for the band as 'Super Massive Black Hole' made it to #4 on the UK Singles chart, their biggest success to date, as well as charted high in more than a dozen other countries.
The song's music video was also cool as it featured Muse band members performing the song wearing masks, while interspersed with shots of strange beings in tight body suits.
At the end of the video, the suits are unzipped to reveal creatures made entirely out of the universe.
Listen to Muse's 'Super Massive Black Hole' as heard on the hilarious What We Do in the Shadows this week in that music video down below, and on the band's superb Black Holes and Revelations album.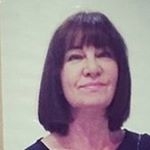 Latest posts by Michelle Topham
(see all)