Muse's 'Supremacy' was the perfect music illustration of Barry and Ralph's cool fight scenes
The CW's The Flash has featured fabulous music on its soundtrack since it kicked off with season 1 back in 2014.
In season 6, the superhero series has continued with excellent soundtrack music including the inclusion of Muse's 'Supremacy' in last night's episode — The Flash, Season 6, Episode 6, "License to Elongate" (aired on 19th November, 2019).
That track was played as we see Barry and Ralph fighting Ultralight and Meister.
Muse's 'Supremacy' was released in 2013 as the fourth single from the band's sixth studio album The 2nd Law.
At the time of release, it was known as a track that was quite a bit more extreme from the Muse music we normally hear. Especially as, as several critics mentioned, it had a bit of a James Bond vibe going for it.
Perfect then that Muse's 'Supremacy' is now being chosen to musically illustrate scenes in action series and movies.
'Supremacy' also came with a music video of clips of extreme sports scenes, wild waves and surfers, interspersed with clips of the band wildly performing the track.
Listen to Muse's 'Supremacy' from The Flash in that music video below.  It is a perfect song for a superb fight scene.
Related reading: Check out thousands more songs from TV series and movies on Leo Sigh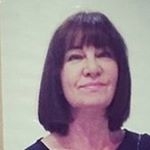 Latest posts by Michelle Topham
(see all)