The  alternative Southern rap quartet Nappy Roots' 'Good Day' was played on the latest episode of the Fox crime/emergency services procedural drama 9-1-1 last night — 9-1-1, Season 4, Episode 4, "What's Your Grievance?".
The song was heard at the block party as two boys fire water guns at Delia.
Nappy Roots' 'Good Day' was the lead single from the Louisville, Kentucky-based quartet's third studio album The Humdinger.  The album was released in 2008 via the Nappy Roots Entertainment Group label.
The album made it to #73 on the Billboard 200 chart, and to the Top 20 on the Top R&B/Hip-Hop Albums chart.
'Good Day' was even more successful peaking at #54 on the Hot R&B/Hip Hop Songs chart as well as high on the R&B/Hip Hop Airplay chart.
Listen to Nappy Roots' 'Good Day' as heard on 9-1-1 in the video below and on their album The Humdinger.
There is also a video of a very cool collab performance Nappy Roots recorded with hip-hop DJ Greg Street that is worth a watch as well.
The track itself is a fun, upbeat song that will make you want to dance and, hell, wouldn't it be a good day in the U.S. if not a single black person was murdered for the 'crime' of simply being black.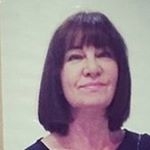 Latest posts by Michelle Topham
(see all)