The latest season of the medical drama New Amsterdam came back with a vengeance last night. Not only with a kickass storyline, but with more of the superb music that has made this show such a stand out.
Music like Nappy Roots' 'Good Day', which showed up on New Amsterdam, Season 4, Episode 1, "More Joy" yesterday — playing as we saw the hospital reopen, repairs being made and as Dr. Iggy begins work as New Amsterdam's new Psych Director.
Nappy Roots' 'Good Day' is the lead single from the popular alt Southern rap group's album The Humdinger, which came out in 2008 via the band's own record label.
The song was released in late 2007 as a single, although it had also come out earlier that year on the Nappy Roots' mixtape Innerstate Music.
No wonder the group wanted the song to be heard by even more people. After all, 'Good Day' is an upbeat, happy song that tells listeners to stop waiting around for a good day to happen, and decide to create one yourself. Every day.
The track is notable for its choice to use children to sing the chorus — something that is incredibly effective in just making people feel happy when they hear it.
Listen to Nappy Roots' glorious 'Good Day' as heard on New Amsterdam this week in the video, and on their album The Humdinger below.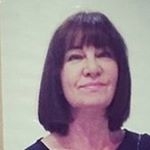 Latest posts by Michelle Topham
(see all)