One of Netflix's most-watched films over the Christmas holidays was Glass Onion: A Knives Out Mystery — an American mystery movie starring Daniel Craig, Edward Norton, Janelle Monae and Kathryn Hahn.
The film ended up being the most-watched movie on Christmas Day all over the world, with more than 82.1 million hours watched in total that week.
Advertising
Along with its fun plot, Glass Onion: A Knives Out Mystery also features some pretty decent music on its soundtrack.
Songs like the classic Nat King Cole's 'Mona Lisa', which was one of several older songs played during the 2 hour 19-minute film.
Cole's 'Mona Lisa' first came out in 1950, and then won an Academy Award for Best Original Song later that year.
Interestingly though, Nat King Cole's version of the song wasn't the first one to be recorded, as Les Baxter and his Orchestra released an instrumental-only orchestral version of the track first.
But it is Nat King Cole's 'Mona Lisa' that has gone on to become a much-loved classic, and one that has shown up on the soundtracks of many movies and TV series since.
Advertising
The track was also inducted into the Grammy Hall of Fame over 40 years after its release, as a song that is believed to have "lasting qualitative or historical significance.
Sadly, the singer didn't get to experience that, as he himself died decades before that in early 1965 at just 45-years-of-age as a result of lung cancer.
Listen to Nat King Cole's 'Mona Lisa' as heard on Glass Onion on his 1954 album Unforgettable, and in a live performance he gave of the song way back when.
You can watch Glass Onion: A Knives Out Mystery on Netflix.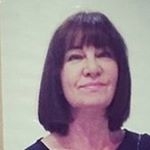 Latest posts by Michelle Topham
(see all)