Natalie Taylor's 'I'll Stand By You' was featured on this week's episode of Grey's Anatomy — Season 16, Episode 4, "It's Raining Men".
The song was played as Schmidt and Jackson are performing Clervie's surgery, and as Meredith is waiting in Bailey's office for her.
Natalie Taylor's 'I'll Stand By You' is, of course, a cover version of the iconic The Pretenders song.
First released in 1994 on the indie rock band's sixth studio album Last of the Independents, the song has since become one of the tracks The Pretenders are the most known for recording.
The song was written by Pretenders' lead singer Chrissie Hynde and Tom Kelly and Billy Steinberg. Upon release, it hit the top 20 in 14 countries,  making it to the Top 10 in Australia, Belgium and Poland, and number 1 in the United Kingdom.
In recent years, 'I'll Stand By You' has also been covered by American country singer Carrie Underwood, British group Girls Aloud, Rod Stewart, Patti LaBelle and pop icon Shakira.
Natalie Taylor's version of 'I'll Stand By You', however, is the first time it has been slowed down so much that it sounds like one of those heavy and atmospheric songs New Zealand singer Lorde likes so much.
You can listen to her cover of the song in the video below, and in the Spotify widget below that.
As for Taylor, this is not the first time she has had a song featured on a hit TV series as her music has previously been played on Pretty Little Liars, Reign, Bones, Jane the Virgin, Criminal Minds, Being Human, The Originals, Lucifer, Roswell, New Mexico and Power — just to name a few.
Yes, this talented American singer songwriter is making quite a name for herself in the hit TV series world.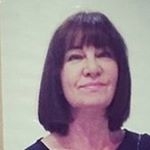 Latest posts by Michelle Topham
(see all)