Natalie Taylor's 'Iris' her second cover song to show up on Roswell, New Mexico in as many weeks
Music from indie singer songwriter Natalie Taylor showed up on The CW's sci-fi series Roswell, New Mexico again this week. And again, it was with a gorgeous cover song.
This time it was Natalie Taylor's 'Iris' — a cover of the iconic Goo Goo Dolls' song — which was played on Season 1, Episode 9, "Songs About Texas".
That track was heard towards the end of the episode, as Max tells Liz he loves her, despite her faults. And then they kiss.
Taylor, of course, had another cover song featured on Roswell, New Mexico just two weeks ago. That time it was another iconic track — the Third Eye Blind song 'Jumper'.
The singer songwriter herself is someone who releases music from a variety of genres, as she feels being that free with what she chooses to record enables her to be creatively fearless.
That freedom seems to have paid off in spades for the Alabama native, as she has had music featured on shows like Jane the Virgin, Beauty and the Beast, Scream, Catfish, Finding Carter, and Criminal Minds in just the last few years.
You can learn more about her on the singer's website, and listen to Natalie Taylor's' Iris' in the video below,
Related Reading: Natalie Taylor's cover of 'Jumper' (Third Eye Blind) showed up on Roswell, New Mexico and it's beautiful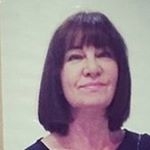 Latest posts by Michelle Topham
(see all)