Natalie Taylor's 'Jumper' is a slow, sweet, sad cover of the classic Third Eye Blind song
Natalie Taylor's 'Jumper' was featured on the latest episode of the new The CW sci-fi series Roswell, New Mexico this week — Season 1, Episode 7, "I Saw The Sign".
The song was heard towards the end of the episode as Noah tells Max he will not give up on Isobel, Max tells Liz that Isobel has been locked up, and Liz tells him she is destroying the serum.
It continues as we see Cameron send a text message to Manes asking him to look into Max.
Natalie Taylor had this to say about her cover of this classic Third Eye Blind song. A cover that is slower, sweeter and far more sad than the original:
Jon and I both grew up listening to this song. It was actually the first CD Jon ever bought…in 1998👀 Mine was obv(iously) either Dixie Chicks, Mariah, or Lila McCann😳

Anyways, recording it and listening to it today, has a lot more meaning than back then. My favorite line is 'Cut ties with all the lies that you've been living in.' I think this is where it begins.

We all have lies that we tell ourselves over time and that we begin to believe that do more harm than we realize. Once we stop believing them and start changing them into positives, we realize the value in ourselves, and how unique each of us really are. Easier said than done, but crucial. Hope you guys like my version of this song. 
Third Eye Blind released 'Jumper' in 1997 as the fifth single from their debut studio album. A massive hit for the indie rock band, as it spent 106 weeks on the Billboard 200 chart.
Listen to Natalie Taylor's 'Jumper' is the video below, or in the Spotify widget below that. The original music video for the hit Third Eye Blind release is below that. Three singles from the album, including 'Jumper' made it into the top 10. The album itself was certified 6x Platinum.
You can also learn more about Taylor on the singer songwriter's website.
Related Reading: Listen to Natalie Taylor's lovely cover of the Phil Collins classic 'In The Air Tonight' from Lucifer Season 3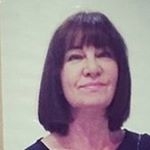 Latest posts by Michelle Topham
(see all)