Natalie Taylor's 'Surrender' was featured on MTV's Finding Carter on Tuesday night (Season 2, Episode 17 – "The Consequences of Longing"). And it is a truly beautiful song.
But 'Surrender' wasn't only featured on Finding Carter on Tuesday night, it also appeared on an episode of the CW's 'Jane The Virgin' just the day before. Quite an amazing week for Natalie Taylor, I would say.
So who is Natalie Taylor? She's an indie singer-songwriter from Birmingham, Alabama who has quietly being making a name for herself as her music appears more and more on TV shows and films.
She doesn't, however, have a specific genre of music she adheres to. As her website says about her, "Natalie has never paid much attention to genres and does not care to. That freedom allows her to be creatively fearless".
I'd say, if a song on two major TV shows in two days is anything to go by, she's certainly going about it the right way.
Now listen to Natalie Taylor's 'Surrender' in her lyrics video below. It was written by Taylor and her husband, Jon Howard, touring guitarist for Paramore.
Easy to see why music supervisors in TV and in film love her work so much, isn't it?
And, of course, you can buy 'Surrender' on most major digital music sites.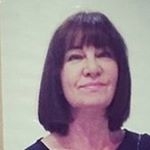 Latest posts by Michelle Topham
(see all)