Scottish singer Nathan Evans' 'Wellerman (Sea Shanty)' was one of the tracks played on the new Britbox crime drama Beyond Paradise this week — Beyond Paradise, Episode 4.
The sea shanty was heard in the background as Martha is talking to Archie about the tasting menus she has to create, and is actually a shanty from New Zealand that is thought to have made its way over to Europe some time after the mid-60s.
The song went viral in 2021 when then-Tik Tok singer Nathan Evans sang it on the platform, causing a rush for people to hear more shanties and other maritime-related songs.
The song itself is about a whale ship looking for a specific type of whale. A whale that, even after it has been harpooned, is still impossible to catch and kill:
As far as I've heard, the fight's still onThe line's not cut, and the whale's not goneThe Wellerman makes his regular callTo encourage the captain, crew and all (huh)
After Evans' success with the song on Tik-Tok, the track was officially released as a single that hit #1 on the UK Singles chart, and then charted at #1 on charts in nine other countries.
In the United States, Nathan Evans' 'Wellerman (Sea Shanty)' became so popular it hit #4 on the Billboard Digital Song Sales chart, and #16 on the Bubbling Under Hot 100.
The song was later released on Evans' full-length album Wellerman — The Album, which came out in November, 2022.
Listen to Nathan Evans' 'Wellerman (Sea Shanty)' as played on Beyond Paradise on Evans' Wellerman album, and in the song's ocean-themed music video.
The quirky, fun and quintessentially British drama Beyond Paradise is currently streaming on Britbox, which you can also access via Amazon Prime.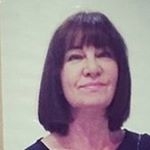 Latest posts by Michelle Topham
(see all)