Listen to Nathaniel Rateliff & the Night Sweats' 'S.O.B.' and 'Howling at Nothing' from 'Midnight, Texas'
Nathaniel Rateliff & the Night Sweats' 'S.O.B.' and 'Howling at Nothing' were featured on 'Midnight, Texas' this week
The fabulous Denver-based rock band Nathaniel Rateliff & the Night Sweats' song 'S.O.B' was featured on the first episode of the new NBC supernatural series 'Midnight, Texas' last night (July 25th, 2017). It was played during the Midnight Annual Fall Picnic.
'S.O.B' was one of two Nathaniel Rateliff songs played in the episode with 'Howling at Nothing' showing up a bit later on. Yes, the 'Midnight, Texas' music supervisor must be a fan.
Both songs are from the band's self-titled debut studio album.
Released in August, 2015, the album catapulted Nathaniel Rateliff & the Night Sweats to a type of fame they had not seen before when it hit the number 1 spot on the Folk Albums Chart in the U.S., and charted in eight other countries and on 12 other charts.
Related: The Nathaniel Rateliff & the Night Sweats Tiny Desk Concert is one of the best on NPR this year
Listen to both tracks in the official videos below, because they are absolutely rocking.
And as one wit on YouTube said in the comments about the video for 'S.O.B', "I feel like I just watched Shawshank Redemption, Oh Brother Where Art Thou and Blues Brothers all in one sitting".
You can say that again.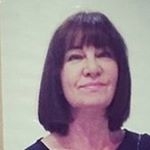 Latest posts by Michelle Topham
(see all)