The iconic American singer songwriter Neil Diamond's 'America' was played on the new season of DC's Stargirl this week — DC's Stargirl, Season 3, Episode 1, "Chapter One: The Murder".
The song was played during the opening montage over Blue Valley, and as the Gambler returns.
Neil Diamond's 'America' was first released way back in early 1981 on the soundtrack of the musical drama The Jazz Singer, which starred Diamond, Lucie Arnaz and Sir Laurence Olivier.
The song made it to #1 on the Billboard Adult Contemporary chart, as well as to #8 on the Billboard Hot 100.
It went on to become one of Diamond's biggest hits, along with other songs from The Jazz Singer.
Diamond's 'America' tells the story of immigrants traveling to America for a better life than the one they left behind, and arriving in a country that welcomes them:
Freedom's light burning warm

Everywhere around the worldThey're coming to AmericaEvery time that flag's unfurledThey're coming to America
Listen to Neil Diamond's 'America' as heard on DC's Stargirl last night on The Jazz Singer soundtrack, and in the superb live performance he gave of the song at LA's The Greek Theater in 2012.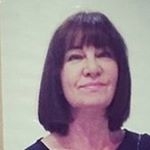 Latest posts by Michelle Topham
(see all)