The hit American superhero series Doom Patrol is back this week for its fourth season, along with some of the fabulous songs on its soundtrack it has become known for playing.
Songs like Neil Diamond's 'Sweet Caroline', which showed up on Doom Patrol, Season 4, Episode 1, "Hope Patrol" when the gang sang the song while putting jellyfish on their heads.
Yep, Doom Patrol came back as weird and wonderful as always. Yay!
'Sweet Caroline' was released decades ago as a single by the American singer, and was hugely successful at release making it high up the charts on three U.S. charts — #3 on the Cash Box Top 100 and Adult Contemporary charts, and #4 on the Billboard Hot 100 chart.
The now-iconic song also charted high in South Africa, Canada and Australia.
Interestingly, Diamond's 'Sweet Caroline' had a resurgence in popularity just a couple of years ago too, when thousands of British fans sang it in the stands during Euro 2020 football games every time England played. (watch video below).
To some extent, it replaced fans' former anthem 'It's Coming Home' and, just a heads up, you can probably expect it to be sung again in the football stands tomorrow during the World Cup 2022 quarter-final game between England and France.
Because of those fans, Diamond's 'Sweet Caroline' shot back up the charts in the UK in 2020, hitting #20 on the UK Singles chart.
Let's see if it managed to do the same thing this year as well.
Listen to Neil Diamond's 'Sweet Caroline' as heard on the first episode of last night's premiere of the latest season of Doom Patrol in the video of his live performance at the Greek Theater in 2012, and on his 1969 album of the same name.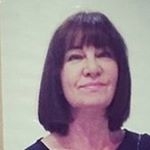 Latest posts by Michelle Topham
(see all)