Listen to Neil Finn's 'Love Is Emotional' from Supergirl
I love New Zealand singer and songwriter Neil Finn (Crowded House frontman) and his beautifully written music and so, when I heard his song 'Love Is Emotional' on Supergirl this week, I must admit I rushed off to find it on YouTube and played it at least 10 times before I felt I could go on.
The song itself suited the scene in the Supergirl episode it was featured in this week — Season 3, Episode 8, "Crisis on Earth-X, Part 1" — perfectly.
The track was played during the montage as Barry watches Iris sleeping, Felicity and Oliver cannot sleep, Martin watches Jax sleeping and Mick tells Martin they don't have any milk. And as Iris wakes up to find breakfast waiting for her courtesy of Barry.
And 'Love Is Emotional' added an even greater depth to the montage, and made you really think that how powerful an emotion love really is, and what it can make even the most closed off person do in the right circumstances.
Neil Finn's 'Love Is Emotional' is from his eighth studio album Out of Silence, which was released in September.
Listen to Finn's 'Love Is Emotional' in his video of a live performance of the songs from his new album below. It's so touching.
And do pick up Finn's album Out of Silence. It is seriously one of the best and most beautiful things I've heard all year
Related: Don't miss listening to the Grimes song 'California' from Supergirl — it's the perfect hate song against Pitchfork and their hatred of women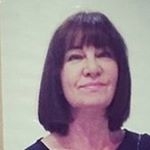 Latest posts by Michelle Topham
(see all)