Listen to Nena's 'Irgendwie, Irgendwo, Irgendwann' from Netflix's Dark
I am currently binge watching the brilliantly dark German-language series Dark on Netflix and not only loving the time-bending drama, but also going crazy over some of the songs featured on it.
Like Nena's 'Irgendwie, Irgendwo, Irgendwann', a song I had surprisingly not heard for years, even though I used to play the German band's 1983 anti-war song '99 Luftballons' back in the day until the album almost wore out, and still listen to quite often.
The song was heard on Dark Season 1, Episode 1, "Secrets" as it played on the TV when Erik is in his room after finding the body.
'Irgendwie, Irgendwo, Irgendwann' (in English 'Somehow, Somewhere, Sometime') is from Nena's 1985 album Feuer und Flamme and, just like '99 Luftballons' was another huge success for the German new wave/punk rock band.
There is also an English version of the song, although the original German version is much better.
Listen to 'Irgendwie, Irgendwo, Irgendwann' in the video below. And, if you have not watched Dark on Netflix yet, you are missing one of the best German-language series ever produced.
It is dreary, dark and with a storyline that is equal parts depressing and fascinating but, from the first episode, you will find yourself obsessed and desperate to find out more.
Related: Don't miss Agnes Obel's 'Familiar' from the Netflix series Dark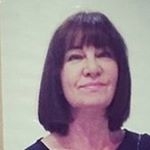 Latest posts by Michelle Topham
(see all)