Listen to New Order's 'Love Vigilantes' from 13 Reasons Why
As the second season of the Netflix series 13 Reasons Why has  just hit the streaming service, you are likely to see much of the music popping up on various places online for the next few weeks. After all, the soundtrack of 13 Reasons Why features a ton of popular music that is just as cool as the first season.
Songs like the iconic New Order track 'Love Vigilantes' played during the opening scene of the first episode of season 2, "The First Polaroid". We hear it as Tyler is giving his testimony, and as Clay and Skye ride through town on a vespa. It resurfaces over the end credits of the episode as well.
New Order's 'Love Vigilantes' is from the British new wave group's third studio album Low-Life.
Released in early 1985, it garnered almost universal critical acclaim and, since then, has appeared on a number of lists as one of the best albums of the 1980s.
'Love Vigilantes', on the other hand, was not universally loved, with some critics saying they think it is one of the weakest songs New Order ever released. It was also never a single from the album, as those places were taken by 'The Perfect Kiss' and 'Sub-culture'.
The song itself is about a soldier who comes home from the Vietnam War to discover his wife lying on the floor clutching a telegram. It is then he realizes she has killed herself, as the telegram has told her he is dead. But we are not sure if the man is also dead and is now a ghost, or if the telegram was a mistake. New Order decided to leave that interpretation up to us.
New Order, of course, broke up in 1993, then got back together in 1998 and, that time, stayed together until 2007. There was then a four year gap before the band tried togetherness again, as they reunited in 2011 and, so far, have stayed together since. With some notable personnel changes.
Listen to New Order's 'Love Vigilantes' in the video below. A song you hear once and never forget, because that melodica intro is brilliant.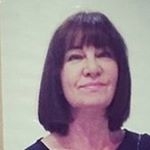 Latest posts by Michelle Topham
(see all)