British alternative electronic band New Order has released another single from their upcoming new album Music Complete. Called 'Plastic', it is a fast electronic dance track, and one featuring some stellar backing vocals from La Roux.
The track is the second single from New Order's upcoming new album to be released. The first one called 'Restless' was released a couple of weeks ago.
And what is interesting to me about New Order's 'Plastic' is it definitely has a bit of a Pet Shop Boys vibe to it. A band I loved when they were at the height of their success. Nice to hear New Order giving a modern twist on that sound here.
Although, a 'twist' is just a little bit of what they do here, as 'Plastic' is superb, and easily one of the best songs they have released. (And, yes, I'm loving the Donna Summers influence here too).
As for Music Complete, it also features collaborations with Iggy Pop and The Killers' Brandon Flowers. It releases on September 25th on Mute, but you can pre-order it now on all digital music sites.
Meanwhile, listen to New Order's 'Plastic' in the video below. Isn't that one of the coolest dance tracks you have heard in a while?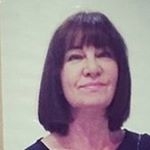 Latest posts by Michelle Topham
(see all)