British alternative rock band New Order's 'Regret' showed up on 13 Reasons Why last night — 13 Reasons Why, Season 3, Episode 1, "Yeah. I'm The New Girl".
The song was played at the beginning of the episode as Ani is driving to school.
'Regret' is the lead single from New Order's sixth studio album Republic. The album was the first one released on the London Records label after their former label Factory Records had collapsed.
The single was New Order's biggest hit in the United States, making it to number 28 on the Billboard Hot 100 chart, #1 on the U.S. Dance Club Songs chart and #1 on the Modern Rock Tracks chart — twice.
It also ended up in the #4 spot on the UK Singles Chart, and on charts in other European countries.
Since it's release, "Regret" has been featured on several critics' lists as one of the best songs of the 1990s. All I know is it's most definitely one of mine.
Of course, New Order's 'Regret' is a song I haven't heard for years. Although, when it was first released, I used to play it at least once a shift for months when I was a late-night radio DJ.
After all, with its killer guitar hook and catchy melody, it was a song that was perfect for cranking loud and then dancing around the darkened radio station by myself.
Many is the time I also had to sprint back to the booth as the song was ending, as I was already supposed to be at the mic ready to read a commercial.
You can  listen to New Order's 'Regret' as featured on 13 Reasons Why in the official music video below.
Related reading: 13 Reasons Why Season 2 also featured New Order — this time their song 'Love Vigilantes'  — listen here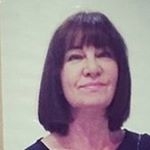 Latest posts by Michelle Topham
(see all)