Now, I am not a huge fan of this season's Ted Lasso since it gets more "woke" by the week, but I did enjoy that scene in Ted Lasso, Season 3, Episode 10, "International Break" today as Roy is walking through the office wearing the bright orange and pink tie-dye t-shirt his niece and sister gave him for "Uncle's Day".
Come on, Roy (Brett Goldstein) is just so incredibly stoic, it was fabulous to see the look on everyone's faces as he doggedly marched through.
And then glared at them.
Especially as the scene was accompanied by Nick Cave & The Bad Seeds' 'Red Right Hand', which continued playing as Keeley (Juno Temple) is sitting in the bar staring at her phone, and building a playing card tower.
When was 'Red Right Hand' released?
Nick Cave & The Bad Seeds' 'Red Right Hand' was released by the indie Aussie rock band as one of the singles from their eighth studio album Let Love In, which came out in October, 1994.
Since its release, it has become internationally recognized not only for being one of the band's signature songs and, thus, played at most of their live concerts, but also for appearing in the cult hit film series Scream, as well as on the soundtrack of Dumb and Dumber.
What really pushed Nick Cave & The Bad Seeds' 'Red Right Hand' to huge adulation though was the song being chosen as the theme song for the massively successful British TV series Peaky Blinders.
The version of 'Red Right Hand' played on this week's Ted Lasso is the 2011 remastered version of that track.
Listen to Nick Cave & The Bad Seeds' 'Red Right Hand' 2011 Remastered Version from Ted Lasso in the song's music video, and on the Spotify player below.
And just to prove how much loved the song has become, the remastered version alone has earned the Aussie band almost 83 million streams on just Spotify, as well as 23 million hits on its official video.
Listen to more songs from the Ted Lasso soundtrack on Leo Sigh, and watch the hit drama on Apple TV Plus.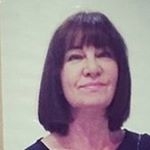 Latest posts by Michelle Topham
(see all)