American electronic band Night Club's 'Die in the Disco' was played on the new episode of the supernatural detective series Nancy Drew last night — Nancy Drew, Season 2, Episode 7, "The Legend of the Murder Hotel", which aired on March 10th, 2021.
The dance track is from the indie band's third studio album Die Die Lullaby, which was released in 2020 via the Gato Blanco record label.
As for Night Club, the band is more of an electro pop duo than a band.
Comprising Emily Kavanaugh and Mark Brooks, the goth pop, dark wave band was founded in Los Angeles in 2012.
The duo released both their first single and debut EP the same  year, quickly followed by two more EPs in the next couple of years. Their self-titled debut album then hit shelves in 2016, with two more following within the next four years.
The pair have also filmed and released a slew of cool music videos.
Night Club's 'Die in the Disco' has not had a music video filmed for the track, then again in the era of Covid lockdowns many songs have not, but you can listen to the track on the audio video and on their recently released third album Die Die Lullaby below.
The second season of Nancy Drew stars Kenney McMann as the lead, and is currently airing on The CW. The show has already been picked up for season three.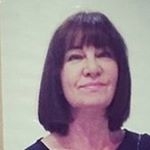 Latest posts by Michelle Topham
(see all)