Finnish symphonic metal band Nightwish's 'Yours is an Empty Hope' was one of the tracks playing on The Simpsons soundtrack last night — The Simpsons, Season 34, Episode 8, "Step Brother from the Same Planet".
The enormous symphonic anthem was played during the montage where Homer and Calvin are pranking each other.
Nightwish's 'Yours is an Empty Hope' is from the metal band's eighth studio album Endless Forms Most Beautiful, which came out on the indie label Nuclear Blast in 2015.
The album was first released in Japan, where the band has a big following, followed by Argentina, Europe and the United States.
Endless Forms Most Beautiful went on to chart in 25 countries, doing enormously well in the United Kingdom, where it hit #1 on the UK Rock and Metal Albums chart, #3 on the Independent Albums chart, and #12 on the UK Albums chart.
In the U.S., the album did similarly well hitting ##2 on the Independent Albums chart, #8 on the Top Rock Albums chart, and #34 on the Billboard 200.
Interestingly, and proving the band members' intellectual interests, Endless Forms Most Beautiful included the evolutionary theories of renowned naturalist and biologist Charles Darwin and British evolutionary biologist Richard Dawkins in its quest for an examination of science versus reason.
Whatever its theme, however, there is no doubt it is one enormously lyrically and musically complex album, so no wonder it was called one of the best metal symphonic albums of all time.
Listen to Nightwish's 'Yours is an Empty Hope' as played on The Simpsons last night via the Finnish band's Endless Forms Most Beautiful album, and in their live performance of the track.
Watch the latest season of The Simpsons via Disney Plus.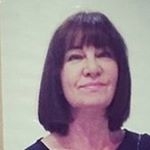 Latest posts by Michelle Topham
(see all)