Iconic American singer Nina Simone's 'Don't Explain' was played on The Flash last night — The Flash, Season 7, Episode 8, The People v. Killer Frost — which aired on May 4th, 2021.
The song was heard as Caitlin is looking at Frost's art, as Frost goes to jail and as Norvock talks to Frost.
Nina Simone's 'Don't Explain' is the artist's cover version of the original song by jazz singer Billie Holliday.
The song was one of the tracks on Simone's album Let It All Out, which was released via the Philips Records label in 1965.
It was originally written by Billie Holliday in response to one of her husband's affairs. When he tried to explain away why lipstick was on his collar, Simone responded disgustingly "Take a bath, man; don't explain".
The Holliday version has a stronger orchestral presence than Simone's more stripped-down version.
Listen to Nina Simone's version of 'Don't Explain' on her album Let It All Out, and on the video below.
The extremely popular The Flash Season 7 is currently airing on The CW. The network has already greenlit the superhero series for an eighth season.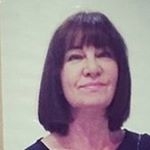 Latest posts by Michelle Topham
(see all)