Nina Simone's 'Lilac Wine' was played on the soundtrack of 9-1-1 this week — 9-1-1, Season 6, Episode 3, "The Devil You Know".
It was heard during the flashback as Junior is chasing Tanya, and in the present as Athena is chasing Junior through the same orange grove.
Simone's 'Lilac Wine' was released on the American singer songwriter and pianist's sixth studio album Wild is the Wind, which came out in 1966 on the Philips record label.
It is a song singing the praises of getting drunk and loving how it makes you feel.
Nina Simone's sweet version of the song was a cover of the original track that was part of the 1950 musical revue Dance Me a Song.
It is one of many covers of the track, with David Bowie, Eartha Kitt, Jeff Buckley, Susan Boyle, and Jeff Beck just some of the luminaires that have also recorded the adult contemporary song over the last seven decades.
English rock singer Elkie Brooks, however, was the artist who recorded its most successful version.
Listen to Nina Simone's 'Lilac Wine' as heard on 9-1-1 this week in the video, and on the iconic singer's Wild is the Wind album.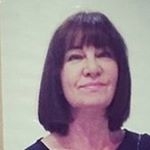 Latest posts by Michelle Topham
(see all)