Nina Simone's 'My Baby Just Cares for Me' accompanies Black Cake wedding and move to America
The latest episode of the sweeping family drama Black Cake premiered today with more of Eleanor Bennett's life unfolding, along with some cool songs on the Hulu drama.
One of those songs was Nina Simone's 'My Baby Just Cares for Me', which played on Black Cake, Episode 4, "Mrs. Bennett" as Covey and Gibbs get married and move to America.
Advertising
The song is the perfect accompaniment to those scenes in the drama, used as it was right after Gibbs tells Covey he will always be with her so she doesn't have to carry her secrets alone.
Even if that means moving to another country to get away from any possible exposure.
When was Nina Simone's 'My Baby Just Cares for Me' released?
While the track may sound as if it was written for Nina Simone's voice, it was actually a more than 20-year-old song by the time the American jazz, R&B and blues singer released it in 1959.
In fact, if you lived way back in the early to middle part of last century, you would know it was once thought of as the signature song for the iconic actor, singer and dancer Eddie Cantor who sung it on the film Whoopee! in 1930.
Simone's version of 'My Baby Just Cares for Me' is one of many covers of the songs, although hers has also become the most well-known over the last few decades.
Advertising
Especially after the song became a big hit in the UK when it was used on a Chanel No 5 commercial in the UK in the 80s, and then later licensed for play on the soundtrack of the hit movies Peter's Friends and Shallow Grave.
The Chanel No 5 placement was particularly good for Nina Simone, however, as it catapulted 'My Baby Just Cares for Me' back onto the charts in 9 European countries, including the Netherlands where it hit #1 on the Dutch Top 40.
Listen to Nina Simone's 'My Baby Just Cares for Me' from this week's episode of Black Cake in a video of a live performance she gave of the song in 1997 in Poland.
You can also hear her original recording of the song via her debut studio album Little Girl Blue, which also came out in early 1959.
Listen to much more of Nina Simone's gorgeous songs used on other hit TV series on Leo Sigh.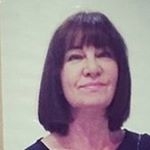 Latest posts by Michelle Topham
(see all)