American rock band Nine Days' 'Absolutely (Story of a Girl)' was played on the new Apple TV+ comedy drama Shrinking this week — Shrinking, Season 1, Episode 3, "Fifteen Minutes".
The track was played as Gaby is enjoying her new car.
Nine Days' 'Absolutely (Story of a Girl)' is a hit single the indie rock band had back in 2000.
The song was recorded as the lead single from their fourth studio album The Madding Crowd, which was released via the Epic Records label.
Not only did the track become a smash hit in the United States, hitting #6 on the Billboard Hot 100, #1 on the Mainstream Top 40 and #2 on the Adult Top 40 tracks, it was also a success in seven other countries including the United Kingdom.
Billboard even called it the most popular song of the summer of 2000.
Nine Days' 'Absolutely (Story of a Girl)' is the only big hit the band has had to date, which is surprising as much of their music is equally as catchy.
Since its release though, they had problems with their then-record label 550 Music, who delayed the release of their fifth album to such an extent that it leaked on the Internet before it was released causing it to be a flop.
After 550 Music then dropped Nine Days, they began releasing their own music and still do so today.
Their latest single 'I Want You To Remember' came out in November. It is a previously unreleased 2007 single and, yep, it's catchy.
Listen to Nine Days' 'Absolutely (Story of a Girl)' as heard on Shrinking this week in the video and on their album The Madding Crowd in the Spotify player below.
On Spotify, Nine Days has a dedicated following with almost 1.2 million people listening to their music every month.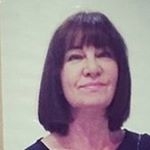 Latest posts by Michelle Topham
(see all)