Last night's season finale of Season 2 of For All Mankind was not only a superb piece of drama, but also featured a couple of iconic songs.
Including Nirvana's 'Come As You Are', which played on For All Mankind, Season 2, Episode 10, "The Grey" during the ending flight to Mars.
'Come As You Are' was written by lead vocalist Kurt Cobain and was released in early 1992 via the DGC Records label.
The song was the second single from Nirvana's sophomore studio album Nevermind, which went on to chart in an astounding number of countries, including hitting the #1 spot in Finland, France, Canada, Ireland, Greece, Sweden, and the United States.
Nirvana's 'Come As You Are' was also a big hit for the iconic grunge band, making it to #32 in the U.S., #9 in the United Kingdom and on the Top 10 list in 11 more countries.
Oh and if you think 'Come As You Are' is a direct ripoff of the English band Killing Joke's 'Eighties', you would be correct.
At the time the song was released, rumour has it Killing Joke even considered suing Nirvana, the similarities between the two songs were so striking.
As were the similarities between 'Come As You Are' and work from another English band The Damned's 'Life Goes On'.
In other words, Kurt Cobain wasn't as 'unique' as people sometimes think.
Listen to Nirvana's 'Come As You Are' from For All Mankind in the band's official music video and on their album Nevermind.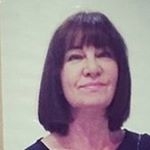 Latest posts by Michelle Topham
(see all)