Nirvana's 'Oh What a Performance' was that song playing on Ted Lasso this week as the fans are cheering for Zava right as Roy notices that he is missing — Ted Lasso, Season 3, Episode 5, "Signs".
Not the Nirvana you are probably familiar with though, but the 1960's British symphonic rock band Nirvana.
Advertising
A band that also eventually sued the American band for stealing their name. And yes, they won an out-of-court settlement.
Nirvana's 'Oh What a Performance' was released in 1992 on the band's compilation album Travelling on a Cloud. 
It was then re-released in 2003 as a bonus track on the Universal Island Remasters collection version of their second album The Existence of Chance Is Everything and Nothing While the Greatest Achievement Is the Living of Life, and so Say ALL OF US,
Yep, the album's title was that long.
Nirvana itself comprises Irish musician Patrick Campbell-Lyons and Greek composer Alex Spyropoulos.
Advertising
The duo was together from 1966 to 1971, then broke up. They reformed in 1985, and have been together ever since with their latest, a compilation album called Rainbow Chaser: The 60s Recordings (The Island Years), coming out in 2018.
Listen to Nirvana's 'Oh What a Performance' as heard on Ted Lasso on the Spotify player, and in the video.
You will find other songs from Ted Lasso here on Leo Sigh.
The latest season of Ted Lasso is streaming on Apple TV.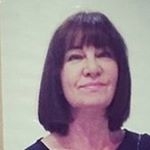 Latest posts by Michelle Topham
(see all)