American grunge rock band Nirvana's 'Something in the Way' was that track played on Yellowjackets this week during the opening scenes of the episode as snow is falling, and everyone is stuck in the cabin.
It continues as we see Taissa trying to get Shauna to drink some water as she is lying there extremely depressed about the loss of her baby.
It was one of four cool tracks that were played on Yellowjackets, Season 2, Episode 7, "Burial", which began streaming earlier today on Showtime.
Nirvana's 'Something in the Way' was one of the tracks on the band's now-iconic second studio album Nevermind, which came out in September, 1991 on the DGC Records label.
The album became an astonishing worldwide hit for the Seattle-based band, peaking at #1 in 11 countries, including in the United States where it hit the top spot on the Billboard 200.
All told, Nevermind climbed high up charts in 23 countries, and appeared on a huge number of Year-End charts around the world as well.
Then, when the album was re-issued in 2011 as part of the 20th anniversary of its release, Nirvana climbed worldwide charts all over again.
Along with Nirvana's 'Something in the Way' as one of the popular tracks from the album, Nevermind also spawned four singles that took over music charts around the world.
To this day, over 30 years since Nevermind was first released, the grunge rock album is still on thousands of music critics' lists around the world as one of the best full-length releases ever created.
And rightfully so.
Listen to Nirvana's 'Something in the Way' as heard during the opening scenes of this week's Yellowjackets on the official audio video and, of course, on the band's Nevermind album.
An album that, if you have not listened to all the way through — several times — do yourself a favor, and do that right now. Decades after it first came out, and it is still spectacular.
Season 2 of the horror drama Yellowjackets is streaming via Showtime.
There are many other songs from Yellowjackets, and information about them and the artists that created them, on Leo Sigh.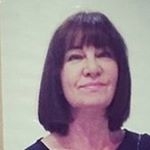 Latest posts by Michelle Topham
(see all)