With the amount of music I listen to on a daily basis, including tracks sent to me from indie artists looking for promotion, it is rare a song immediately stands out.
That cannot be said for alt pop singer Noga Erez' 'Quiet'.
Advertising
A track that is the main song from the upcoming Tom Harper film Heart of Stone, and one that was officially released yesterday and is a standout from the very first husky vocals "What you don't know can not… kill you".
Throw in that fabulous, head-bobbing, shoulder-moving, mouth-pursing beat, and that superb surf rock guitar played alongside a hugely dramatic almost James Bond-like orchestration and Noga Erez' Quiet' is a helluva'n addictive banger.
It is also interesting Noga Erez' 'Quiet' was chosen for Heart of Stone, as the movie stars fellow-Israeli Gal Gadot.
Nice to see two enormously talented Israeli women helping make an already explosively powerful movie (from the looks of the trailer — watch below) even more powerful, eh?
Heart of Stone premieres on Netflix on August 11th and, along with Gal Gadot, stars Jamie Dornan, Alia Bhatt, Sophie Okonedo, and Matthias Schweighöfer.
Advertising
The plot involves intelligence agent Rachel Stone (Gal Gadot) heading off on a mission to protect a mysterious device known as 'The Heart', and to prevent it from falling into enemy hands.
Watch the Heart of Stone trailer below (man, that looks like a cool film), and then listen to Noga Erez' 'Quiet' in the song's official music video, and via the Spotify widget below.
And I don't know about you, but this one is now on my Spotify 'Liked Songs' list and being played on repeat for quite a while.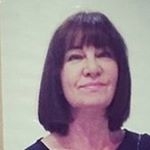 Latest posts by Michelle Topham
(see all)