Israeli singer songwriter Noga Erez's 'You So Done' was played on the new Netflix teen comedy Boo, Bitch this week — Boo, Bitch, Episode 1, "Life's a Bitch and Then You Die".
The song was played as everyone is talking about who Erika Vu is, or isn't.
Noga Erez's 'You So Done' was the third single from the singer's sophomore studio album Kids, which was released on the City Slang label in early 2021.
The song's lyrics speak about rejection, toxic relationships and how, even though many of us know we are in an incredibly unhealthy relationship that will ultimately destroy us, it can still be difficult to break free.
The music video for Noga Erez's 'You So Done' has the singer on an empty set accompanied by a faceless robot on rails, which then begins to violently throw her around until she ends up severely injured.
At that point, a man in a wheelchair, the person who has been controlling the robot, shows up on set.
The robot, of course, represents the other person in an abusive relationship.
Advertising
A person who, while directing his anger at the person he supposedly loves, can't stop himself from doing it.
Listen to Noga Erez' 'You So Done' from Boo, Bitch in the song's powerful music video, and on Erez' Kids album.
Hear more music from Boo, Bitch on Leo Sigh.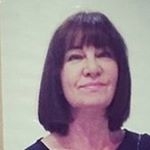 Latest posts by Michelle Topham
(see all)