You know, even as a music journalist for the last few decades, I think I would have a problem remembering who released the now classic 60s rock song 'Spirit in the Sky'.
In fact, I had to look that fact up when I heard Norman Greenbaum's 'Spirit in the Sky' played on Reacher this month — Reacher, Season 1, Episode 6, "Papier".
It seems the song was released in 1969 by then unknown American singer songwriter Greenbaum. An artist who originally recorded the song as a demo in an acoustic folk version of the track, and then submitted it to Reprise Records.
The song was rearranged by Reprise producer Erik Jacobsen in a rock version with those now-iconic guitars, as he didn't feel it was that powerful as an acoustic track, and released that way.
The song almost immediately shot to #1 worldwide, and sold more than two million copies in the first year of release.
Sadly for Norman Greenbaum, he was only ever able to release one other song that was a big hit. That was 'Canned Ham', which came out the year after 'Spirit in the Sky'.
But most musicians don't ever manage to release even one massive hit song, so he shouldn't be too depressed about that, eh?
Listen to Norman Greenbaum's 'Spirit in the Sky' as heard on Reacher and a slew of other TV shows and movies below.
You'll find more music from Reacher on Leo Sigh.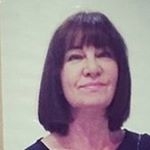 Latest posts by Michelle Topham
(see all)