The now defunct American boy band NSYNC's 'Bye Bye Bye' was one of the many songs featured on last night's Ted Lasso (amazing how many songs the music supervisor fits into a relatively short show, isn't it?) — Ted Lasso, Season 2, Episode 11, "Midnight Train to Royston".
The song was played as the team is getting ready to surprise Dr. Sharon with a going away party on her last day.
NSYNC's 'Bye Bye Bye' was released in early 2000 as the lead single from No Strings Attached — the band's third studio album.
The track was a big success for the band, charting in the U.S. at #4 as well as high up on charts in 24 countries, and ultimately earning the band a Grammy Award nomination for Record of the Year.
'Bye Bye Bye' was said to not only be a message to their manager, who they had just dumped due to allegations he was stealing money from them, but also to their record label who they had also decided to part ways from in a move to now also defunct indie label Jive.
For all intents and purposes, the boy band broke up in 2002 although members of the band still occasionally get back together for award show appearances and other special events.
Listen to NSYNC's 'Bye Bye Bye' as heard on Ted Lasso last night in the band's official music video for the track.
It has the band members as puppets on a stage being manipulated by a woman they then rush to break free from.
You can also listen to the track on the band's No Strings Attached album — another title that seems to be prophetic when it comes to the band's subsequent career decisions.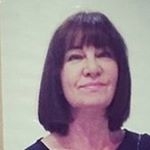 Latest posts by Michelle Topham
(see all)