Canadian folk music duo Ocie Elliott's 'Coming Home' showed up on this week's Grey's Anatomy last night — Grey's Anatomy, Season 18, Episode 17, "I'll Cover You".
The song was heard as Winston takes Maggie to the stairwell to talk after she has confronted him about what's going on with his attitude, and he tells her about his brother.
Ocie Elliott's 'Coming Home' was released earlier this year as a stand-alone single via the Nettwerk Music Group, and is one of several songs the pair has had licensed for play on Grey's Anatomy in the last couple of years.
Yep, the Grey's Anatomy music supervisors must definitely be fans.
Ocie Elliott, by the way, is British Columbia-based musicians Jon Middleton and Sierra Lundy. The pair have been creating music together since 2017.
Their debut studio album came out in 2019, and they have also released several EPs and singles since then. The folk duo's music has also been nominated for a Juno Award.
According to Jon Middleton via an interview with The Bucket Playlist, this is how the name of Ocie Elliott came about:
In the early days of our getting to know one another, I discovered a 1920's name generator online.

Sierra has a love for 1920's fashion and so out of curiosity I put my name in the generator and it came out as Ocie Cleve, which I thought was a sweet name. Sierra started calling me Ocie, and it became an inside nickname.

When it came time to name the band, we struggled for months with different ideas, but towards the end the name Ocie came back up and stuck. We added Elliott since it flowed nicely and since we both are fans of Elliott Smith (an American folk singer).
Cute, eh?
Listen to Ocie Elliott's mellow and very pretty 'Coming Home' in the video, and on the Spotify player. You might also want to check out more of their music via their Spotify account.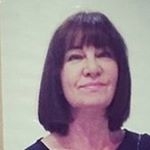 Latest posts by Michelle Topham
(see all)