Vancouver-based indie folk duo Ocie Elliott's 'Run to You' was played on the medical drama New Amsterdam yesterday — New Amsterdam, Season 3, Episode 13, "Fight Time" — which aired on June 1st, 2021.
The song was played as Helen tries to give Max some courage, as Floyd breaks things off with Lyn and as Helen is talking to Mina.
Ocie Elliott's 'Run to You' was first released as a single in 2018, and then appeared again on their 7-track debut studio album We Fall In.
That album was released in 2019 via Nettwerk Music. (You can listen to the entire album below)
Ocie Elliott itself comprises musicians Sierra Lundy and Jon Middleton, and was founded in 2107.
While there is not a huge amount of information available online about the folk duo, in some respects that does not matter, as the lovely music they create stands on its own feet.
Listen to Ocie Elliott's 'Run to You' from New Amsterdam in the song's official music video.
The song is danced to by Ocie Elliott member Sierra Lundy, proving she isn't just a talented singer songwriter.
Season 3 of New Amsterdam stars Ryan Eggold, Freema Agyeman, Janet Montgomery and Anupam Kher and is currently airing/streaming on NBC.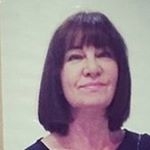 Latest posts by Michelle Topham
(see all)