French singer, musician and producer Oklou's 'unearth me' was that gorgeously gentle track featured during the opening scenes of the latest episode of The Republic of Sarah last night — The Republic of Sarah, Season 1, Episode 11, "Pledge Allegiance".
The song is from Oklou's 10-track mixtape Galore, which was released in late 2020 via TaP Records.
Oklou, aka French artist Marylou Mayniel, (and not to be confused with Austrian musician Onk Lou), has been creating music since she learned to play the piano and cello and then sang in choirs as a child.
The then 21-year-old indie artist released her debut EP in early 2014, and has since gone on to record three more EPs, almost a dozen singles, and four remixes (including a cool remix of Dua Lipa's 'Fever').
She has also collaborated collaborate with high-profile indie artists like Woesum, Sega Bodega, Zuukou Mayzie and American rapper Chynna.
Oklou's 'unearth me' also featured an official music video with the singer's long instrumental lead-in to the lyrics of the song filmed deep in a forest as she is hiking.
It continues with her watching the tiny creatures of the forest as they go about their business, and then digging into the earth where she discovers a mound of crystals and herself — buried underneath the earth.
Listen to Oklou's 'unearth me' as heard on The Republic of Sarah in that music video, and on her Galore EP down below.
The singer herself is currently touring Europe, with a North America tour kicking off on November 14th, 2021 in Los Angeles.
You can pick up tickets for concerts on that tour via Oklou's official website.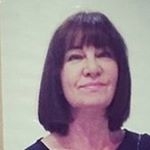 Latest posts by Michelle Topham
(see all)