Old Caltone's 'The Beast' was the first song featured on the new season of Lucifer last night — Season 4, Episode 1, "Everything's Okay" (May 8th, 2019).
The track was played as Detective Chloe Decker goes into the church, and sits down with tears in her eyes.
'The Beast' is from a mixtape called Final Horror. And it is gorgeous.
Released in 2018 on the indie label Roy Music, it is an introductory tape from Jerome Amandi, a French folk/pop/electro pop singer, songwriter and composer who normally performs under the name Talisco.
The mixtape gets its dark influences from the Hammer horror movies Amandi loves, the legend of Dracula, punk rock music and 1990s rave music.
Amandi himself created Old Caltone as a music project he named after the Old Calton cemetery in Edingburgh. An 18th century graveyard that is the burial ground for several famous Scots, and is known for its macabre gravestones.
The graveyard gives some people a feeling of being trapped in a Hammer horror film.
Listen to Old Caltone's 'The Beast' from Lucifer in the video below.
You can hear its mixtape Final Horror in its entirety in the Spotify widget below that, and I suggest you do.
Because the whole mixtape really is even more rich, luscious and gorgeous soul-grabbing sound.
Related Reading: Listen to Elle King's 'Last Damn Night' from Lucifer, it's raspy, sexy and awesome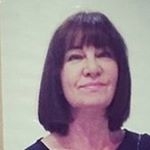 Latest posts by Michelle Topham
(see all)