R&B/soul duo Oliver Riot's 'Nervous' was featured on the CBS comedy-drama series God Friended Me this week — God Friended Me, Season 2, Episode 15, "The Last Little Thing".
The gorgeous song was played at the end of the episode when Miles found out Anna has died of cancer, and then begins to watch the video she left behind.
Oliver Riot's 'Nervous' is a stand-alone single that is the duo's latest release. It hit Spotify and other streaming services as an independent release in October, 2019.
The track also came with a beautiful music video that was just about as low budget as you get. It features Oliver Riot, aka brothers Benjamin and Alexander Moore, in their dimly lit hazy bedroom playing the piano as two dancers slowly dance.
They talked about the filming of the video and the meaning of the song on its YouTube page:
We shot this piece in our bedroom in the exact spot where we wrote it, which was special for us. It's about the feeling of being physically within proximity to someone you love while simultaneously knowing that they're *just* out of emotional reach. Being inches apart while feeling miles out, watching the person slowly fade away, slipping like water through your fingertips as you try to clasp on harder and harder. Interestingly enough, most of us have experienced this feeling at some point in life. We're all familiar with the devastating effects of living in constant nervousness, wondering when the person we depend on will disappear.
Identical twins Ben and Alex have been playing together as Oliver Riot since they were teenagers.
They recorded their first EP Hallucinate in 2015 and have since released a second, with the 4-track Neurosis their last EP in late 2017.
Their feature on God Friended Me was not Oliver Riot's first music to be played on a popular TV series either.
The duo has also had songs played on episodes of The Royals and Virgin River, with another song 'Ivory Black' played early on in Season 1 of God Friended Me.
Listen to Oliver Riot's 'Nervous' in the official music video below. You can also hear the track on the Spotify widget below that.
Keep on eye on news about the duo on their website and on God Friended Me on the CBS site.
Related read: Ruelle's 'Where We Come Alive' featured on God Friended Me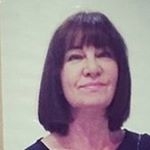 Latest posts by Michelle Topham
(see all)