19-year-old American singer songwriter Olivia Rodrigo's 'Brutal' is one of the songs featured on the new Netflix sci-fi series The Imperfects this week — The Imperfects, Season 1, Episode 1, "Sarkov's Children".
The song was played as Tilda is talking on the phone.
Olivia Rodrigo's 'Brutal' was released as the first track and fifth single from her debut studio album Sour, which came out in 2021 on Geffen Records.
The alternative pop, rock, grunge song charted in 14 countries, with its best showing in the United States, where it made it to #1 on the U.S. Hot Rock & Alternative Songs chart.
'Brutal' was also certified Gold in Australia and Portugal, Silver in the UK and Platinum in the U.S. and Canada.
The song itself talks about Rodrigo's worries about becoming a woman.
'Brutal' also has a music video that has Rodrigo as a wildly stylized avatar in a 1980s style arcade game.
As the video continues, she appears in a variety of costumes and wigs from 1990s-2000s pop culture, as the viewer (supposedly) gets to click on her as they choose what the avatar does.
Listen to Olivia Rodrigo's 'Brutal' as heard on the first episode of The Imperfects in that (extremely popular) video, and on her Sour album.
Watch all episodes of the first season of The Imperfects now on Netflix.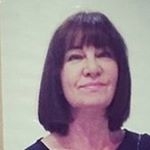 Latest posts by Michelle Topham
(see all)