The soundtrack of the latest Tom Cruise movie Top Gun: Maverick features some pretty damn stellar music. Music that includes OneRepublic's 'I Ain't Worried', which was played during that epic dogfight football scene.
One of the standout scenes from the now massive hit movie, and one that was a reminder of the hot beach volleyball game in the original Top Gun movie.
Advertising
After all, if a movie's stars have hot bodies, they need to be shown off somehow, right?
OneRepublic's 'I Ain't Worried' was recorded for the Top Gun: Maverick movie, and released as the second and final single from its soundtrack.
It is also the only original song on the movie's soundtrack from a band.
The upbeat, catchy and, frankly, fabulous track was loved by both critics and fans and, due to the movie's enormous success, was also a huge hit for OneRepublic.
It charted on charts in an astounding 32 countries, arriving in the Top 10 in most of them.
Advertising
'I Ain't Worried' also made it onto four different charts in the United States — at #12 on the Billboard Hot 100 chart, #8 on the Adult Top 40, #7 on the Mainstream Top 40 and #16 on the Adult Contemporary chart.
The song's music video features OneRepublic performing the track on a beach, interspersed with shots from the movie of Tom Cruise and cast in fighter jets, and in that now iconic football scene.
Listen to the OneRepublic's fun, upbeat 'I Ain't Worried' from Top Gun: Maverick in that video, and on the Spotify player.
RELATED: OneRepublic's 'Better Days' showed up on Grey's Anatomy, and it was glorious – Listen!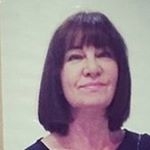 Latest posts by Michelle Topham
(see all)