American hip hop duo Run the Jewels' 'Ooh La La' was played on the comedy drama The Last O.G. last night — The Last O.G., Season 4, Episode 10, "The Payback".
The song was played over the ending scene.
Run the Jewels' 'Ooh La La' is from the duo's fourth studio album RTJ4, which came out in 2020 via both the duo's own record label Jewel Runners in collaboration with BMG.
Like every album Run the Jewels releases, the album was released for free download on the duo's website with an option to pay if the downloader wanted to.
Unsurprisingly, the album was a massive hit for the hip hop duo, as people respect an artist that asks them to pay if they like the music and can afford to.
Run the Jewels' RTJ4 made it to #7 on the Top R&B/Hip Hop Albums chart, as well as ranked at #10 on the Billboard 200 chart, and on charts in 12 other countries.
Run the Jewels' 'Ooh La La' was the second single released from the album, and also featured Greg Nice from the hip hop duo Nice & Smooth, and DJ and record producer DJ Premier.
The song's music video starts with a quote:
"One day the long fought battle between humanity and the forces of greed and division will end. On that day, finally free, we will throw a motherfucking party".
It goes on to show crowds of people throwing their money and credit cards on the ground, and then setting fire to them as Run the Jewels — Killer Mike and El-P — rap and dance.
Listen to Run the Jewels' 'Ooh La La' as heard on last night's episode of The Last O.G. in that video, and on their superb RTJ4 album.
You can watch every episode of Season 4 of The Last O.G. on TBS.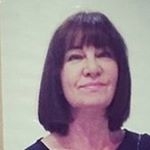 Latest posts by Michelle Topham
(see all)