Oshins' 'Out of Control' (feat. Rosi Golan) was featured on the latest episode of the first responder drama 9-1-1 this week — 9-1-1, Season 3, Episode 9, "Fallout".
The song was played as Maddie is trying to save the life of Tara's husband after he has beaten Tara and she has then shot him in self defense.
The vocals from indie Israeli singer songwriter Rosi Golan are gorgeous, and the track has a beautifully rich orchestration that adds a dramatic feel to the song.
The 'Out of Control' lyrics too are what you would expect from a song with this title — sad, obsessive, and as if the person singing them is being pulled into the control of the person she loves and, even though she knows this is the worst thing for her, she still cannot stop herself.
"Shivers running down my spine, and you keep whispering/It's like you're listening, to me while I'm asleep/Secret chambers of my heart carve your name in there/It's like you're always there with me when I can't breathe".
Sadly, as far as Oshins is concerned, it is difficult to find any information with even the band's/singer's bio on Spotify only saying "dark, cinematic, fresh". Make of that as you will.
Listen to Oshins' 'Out of Control' from 9-1-1 in the video below and in the Spotify widget below that. It is an utterly gorgeous song, and as addictive as the subject of it.
Don't miss:  Bow Wow Wow's 'I Want Candy' featured on 9-1-1– during the chocolate vat incident — listen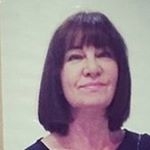 Latest posts by Michelle Topham
(see all)