Listen to Overcoats' 'Nighttime Hunger' from Grey's Anatomy, their rich harmonies will blow you away
The folk-soul electronic duo Overcoats' song 'Nighttime Hunger' was featured on the newest episode of Grey's Anatomy this week — Season 14, Episode 9, "1-800-799-7233" (18th January, 2018) — and it is another superb track and phenomenal artists you may never have heard of if it wasn't for the popular TV series.
God, I love that show's music supervisor, who always finds the coolest sounds.
'Nighttime Hunger' was heard on Grey's Anatomy as Jo is outside the hospital crying, Jo tells Richard not to trust Paul and Paul is then seen helping Meredith in the OR.
The song is from Overcoats' debut album YOUNG, which was released in April last year, and what you will notice when you hear their music is what a huge influence gospel has obviously had on their sound, how incredibly strong and clear their voices are, and how perfect their harmonies.
Overcoats is Hana Elion and JJ Mitchell. The pair met while at Wesleyan University, won a battle of the bands together and soon after graduation released their self-titled debut EP.
Since then, they have given a critically-acclaimed performance at South by Southwest, released their debut album and given a stunning NPR Music Tiny Desk Concert where they sang '23', 'Leave The Light On' and 'Hold Me Close' in such perfect harmony I listened to it through five times before I could move on to the rest of my day.
All I can say is, if you like powerful women with gorgeous voices and who create rich, vibrant music with deep emotion that also makes you want to dance, then you might just want to listen to a lot more of Overcoats' music. Everything they have released so far is brilliant.
Now listen to Overcoats' 'Nighttime Hunger' from Grey's Anatomy in the video below. To get the full power of their voices and to hear the richness in their harmonies, listen on headphones. They will blow you away.
Listen to Calum Scott's 'Dancing On My Own' from Grey's Anatomy — it's so beautiful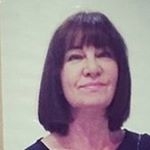 Latest posts by Michelle Topham
(see all)