The coming-of-age drama Atypical is back on Netflix this month and, along with the superb storylines, it is also back with some of the best music featured in a TV/web series.
Take Paige & Nikki Era's 'Beating Hearts', which was played on Atypical's Season 3, Episode 7, "Shrinkage" as Casey and Izzie kiss.
The collaboration is a mellow, sweet, catchy track that has a chorus with a gorgeous dance beat that would definitely see me dancing alone on a beach in Thailand somewhere late at night. Or with the guy I love.
Paige & Nikki Era's 'Beating Hearts' is a cover of the 1980s Tiffany song 'I Think We're Alone Now'. A track that hit the #1 spot on the Billboard charts back in the late 1980s for two weeks.
This latest version, while definitely retro in feel, still has a beautiful modern tone to it that makes it quite addictive.
Listen to Paige & Nikki Era's 'Beating Hearts' in the official music video below.
You can watch Atypical, Season 3 with its awesome soundtrack, along with the first two seasons of the hit web series, on Netflix.
Related reading:  Listen to Panama's cool track 'Destroyer' from Atypical, Season 2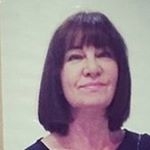 Latest posts by Michelle Topham
(see all)