The Panama track 'Destroyer' has been very successful on popular TV shows in the last couple of years, with this months's feature on the second season of the popular Netflix series Atypical (Season 2, Episode 10, "Ernest Shackleton's Rules for Survival"), and with past appearances on Teen Wolf and The Originals.
'Destroyer' was played on Atypical during the last scene with Casey and Izzie.
Panama's 'Destroyer' is from his 2014 seven-track EP Always.
Panama himself is actually more of a music project than a person.
Put together by Australian singer songwriter Jarrah McCleary in 2010, he currently has four EPs out with his latest, Hope For Something (alternate versions) being released in August 2017 on the Future Classic label as a digital download.
Listen to Panama's 'Destroyer' in the Spotify widget below to see just how rich of a sound McCleary and his fellow musicians produce.
You can also watch a gorgeous live version of the track, plus a 30-minute session of other music from Panama, in the Audiotree video below that.
And, when you do, notice just how as perfect as a digitally recorded album they sound. Just lovely!
Listen to The New Pornographer's 'Challengers' from Atypical Season 2
Panama on Audiotree Live (Full Session) from Audiotree Live on Vimeo.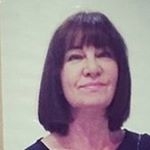 Latest posts by Michelle Topham
(see all)