Little known California Bay area rock and blues trio Parish Hall's 'Take Me With You When You Go' was one of a couple of songs that were heard on the soundtrack of Bridge and Tunnel last night — Bridge and Tunnel, Season 1, Episode 3, "A Perfect Couple".
The track is from Parish Hall's self-titled first and only studio album, which was released in 1970 via local label Craft Recordings.
Parish Hall comprised Gary Wagner who provided the lead vocals, guitar and piano, bassist John Haden and drummer Steve Adams.
Although a music trio that were only briefly together in the early 1970s before disbanding, their music does still show up in modern times now and again.
So much so, Parish Hall's songs have been licensed for play on not just Bridge and Tunnel, but also on shows like The Deuce, Wicked City and on the 2013 Ashton Kutcher movie Jobs.
Anyone finding an original copy of their only album could also likely demand a high price nowadays.
Listen to Parish Hall's 'Take Me With You When You Go' as heard on Bridge and Tunnel.
The mellow rock track is quite reminiscent of the early 70s. A time that, in some instances, was quite a bit more innocent than today.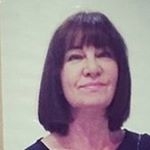 Latest posts by Michelle Topham
(see all)